Hello! Today I am mostly excited about.....ELECTRONICS. First it was this - the SwoofTronic Pi light controlled sound module: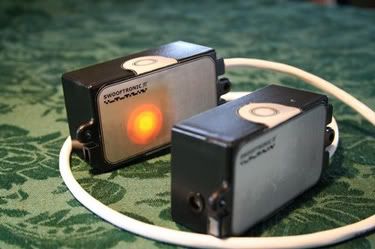 I stumbled across this on Etsy earlier and boy, was I excited. It's a handheld audio device that you 'play' by controlling the amount of light that reaches the little sensors in the top. The left hand module controls the pitch, and the right hand one controls the note length. If you could amplify the sound of the electrons in your brain while you were having a good, hard think about something really confusing, this is what it would sound like. Have a look for yourself at
this video of it in action
.
The SwoofTronic Pi is on the market for $55, from my new favourite Etsian,
rarebeasts.etsy.com
, whose other creations include such audiovisual wonders as the 'Orb of Sound':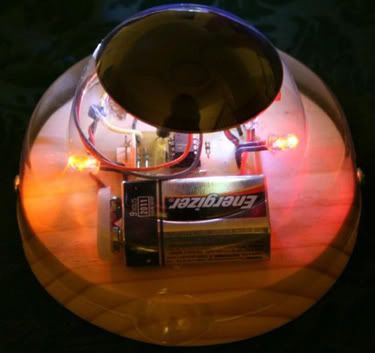 What are you waiting for? You must go there, go there now and
make a Walkman Mellotron
- don't come back until you've finished. Apparently the Walkman mellotron was based on Mike
Walter's homemade Mellotron -
the Melloman
- an instrument of such exquisite beauty that when I clapped eyes on it, a chorus of angels serenaded me from the heavens, and everything in the world that was not Mike Walter's Melloman ceased to exist forever. MEDIC!