Hellboy is pretty cool. The son of a demon and a witch, his fate on Earth was sealed from the moment he tasted his first 'pamcake'. But mostly I just like him because he once went to Yorkshire - I'm patriotic like that. Plus, the right hand of doom would be very useful for smashing up wasps.

Knitted Hellboy is dedicated to the good natured slacker, who has served as my creative consultant throughout. He even drew up the original schematic, because he's clever like that <3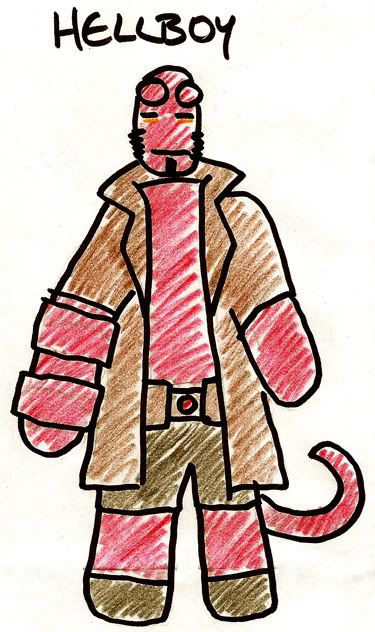 Hellboy is for sale in my Etsy shop SOLD, but don't worry - you can still get your hands on my knitted zombie photo notecard sets here, plugplugplug.)

I see more knitted superheroes in the future, but before that I have a couple of other things to finish. Until then, more pics of knitted Hellboy can be found here and here. BOOM!