How great is this? A huge collection of photos of battered, threadbare, sorry-looking old stuffed toys, from the Mad Mad Crafter on Flickr. (Via WAWAYA).
These are just a few of my favourites.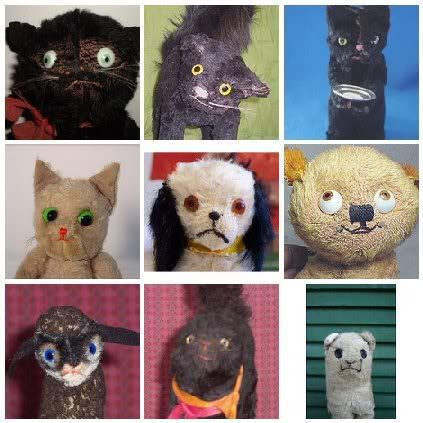 I have a particular fondness for toys that look deranged and/or angry. I actually own the world's angriest looking stuffed toy, Humphrey, a motheaten squashed up hippopotamus that my brother & I used to fight over. I'll post a picture of him one day, in all his furious glory. Or should that be glorious fury?