It was while I was doing my Xmas shopping that I stumbled across this book featuring the photography of Harry W Frees.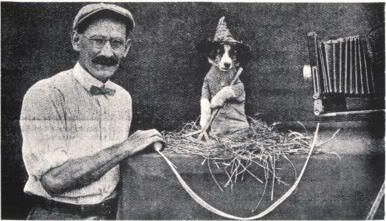 There seems to have been something of a resurgence of dressing animals in clothes lately, for example here and here and here and here (although I'm not sure if that last one really counts).
Harry Frees' pioneered the art - his career in animal photography took off at the turn of the 20th century when his pictures first appeared on novelty postcards and calendars. Often using his own cats, Rags and Fluff, as well as the pets (dogs, pigs, rabbits & birds) of his friends and neighbours, he spent many painstaking hours setting up and photographing the scenes.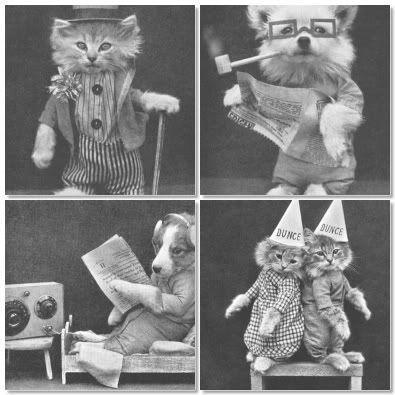 Frees utilised specially designed outfits, sewn by his mother, to hold the animals in standing poses, and as time went on, his props and scenarios became more and more elaborate. His work was made into story books for children, some of which he wrote himself. These books continued to be published after his death in 1953, with some of his pictures being colourized for the modern market.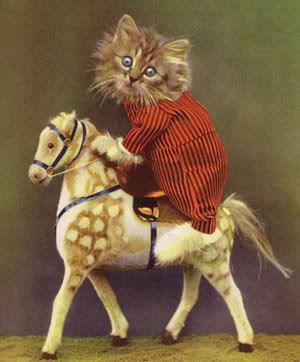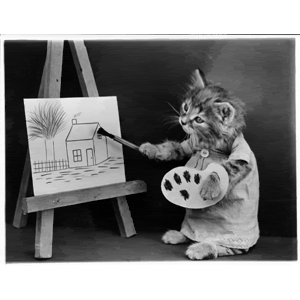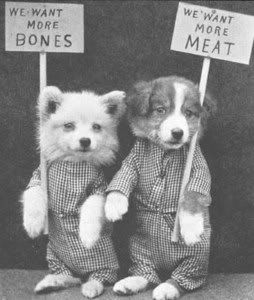 There's something incredibly woeful and dark about these portraits, which to my mind makes them all the more fascinating, because I imagine that the intention of the artist was quite the opposite. That something created to bring joy to children could eventually become so amusingly unacceptable and mildly disturbing is surely one of the more interesting aspects of how the evolution of social convention can alter the way we perceive an image.