As if there weren't enough toys in my house already, what with the growing collection of electronic children's toys I am hoarding for some future circuit bending project (including an original 1978 speak & spell and a talking space explorer), I find myself irresistibly drawn towards this recycled yarn elephant from muji: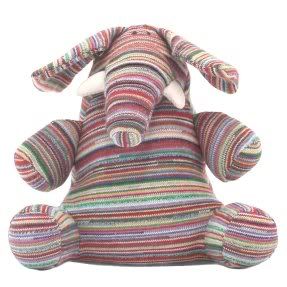 So great. He also comes in Cow, Giraffe and Pig. I am a big fan of muji, and have often admired their range of cotton twill dogs, like this guy: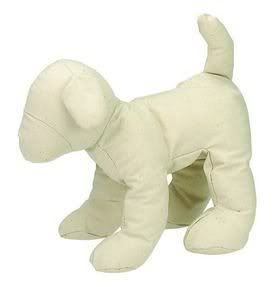 and this guy: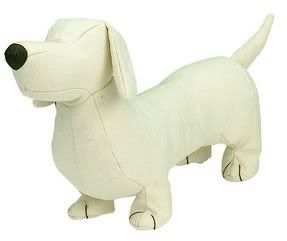 I am definitely seeing some sewing projects in my near future - part of what I enjoy about making toys is seeing things come together into a coherent whole out of their component parts, and sewing is potentially much quicker than knitting, only less portable.
Having said that, last night a security guard at the Hammersmith Apollo told me that my knitting needles were an 'offensive weapon', and pulled me to one side to call over all his colleagues.
"This is exactly the kind of thing I was talking about" he tells them loudly. Everyone looks upon my knitting with grave expressions. A tiny arm dangles forlornly from one needle. Nobody asks what I am making.
"Keep these inside your bag at all times" he says eventually "We don't want them to fall into the wrong hands".
"Damn right" I think to myself, "someone could end up knitting a poncho or something." Ack.