At this very moment, Matt & Rob are playing in the Oxford Poker Cup at the Randolph Hotel in town. Sir Clive Sinclair is there as well as lots of other poker celebrities too boring to name. Let's hope the boys are doing better than this idiot on the left, who is blatantly flashing his cards around for all to see. What an amateur.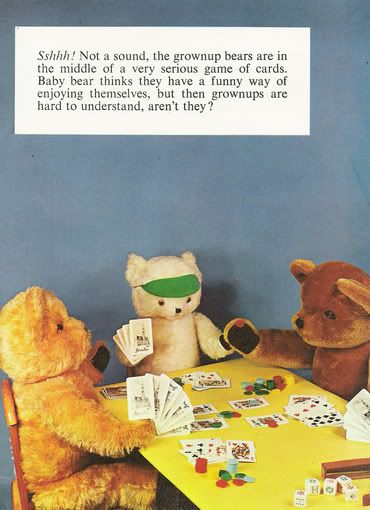 I got this book for 50p yesterday from my favourite charity shop.
It's from 1968, around the time that go-getting hipster Teddy Edward was climbing Everest and going on picnics and stuff.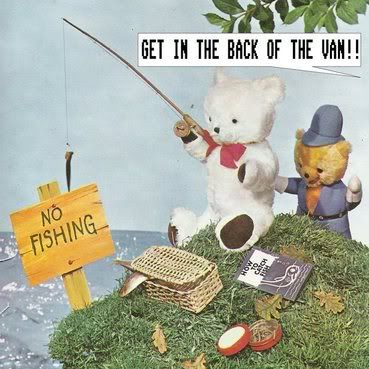 Tons of crazy shit happens, including a tug of war, a car crash (Zappa reference here?), some donkey riding and a concert by the teentime trio.