Today Doggo is going to show you how to make a fancy-schmancy hanging strawberry planter out of tin cans and string. You will need:

3 or more tin cans. Doggo is using rhubarb cans because they are uncommonly large
String
Multi purpose compost
A bradawl and hammer. Doggo is borrowing my nifty Avon 'Ladies Tool Kit'™
Strawberry bulbs. Doggo is using the variety Honeyoye. You can of course use strawberry plants, but Doggo enjoys the potential disappointment of bulbs
Scissors
Polystyrene chunks for drainage
A sturdy hook for hanging outside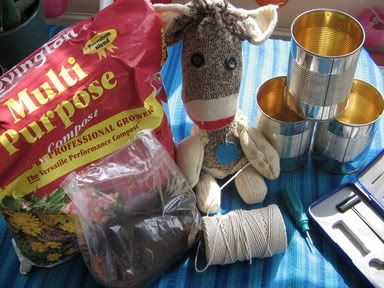 Doggo cracks straight on with hammering some holes in the cans. Four around the top, four around the bottom and a few in the base. Make some noise! Doggo is banging along to Dio's Holy Diver to ensure those strawberries are extra sweet.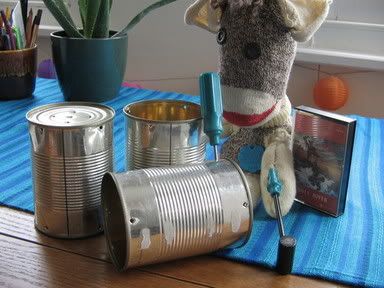 Doggo carefully cuts 2 lengths of string for each can. "these should each be at least 60cm long" says Doggo. He is showing off for the camera.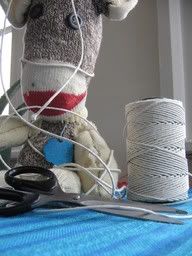 Next, Doggo threads string through the holes at the bottom.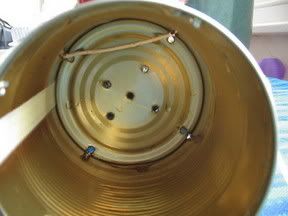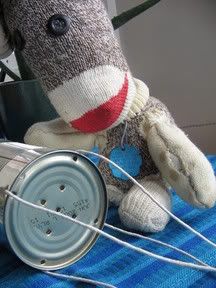 With his cumbersome paws Doggo neatly threads and knots the ends of the string through the holes in the top of next can...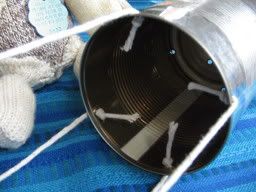 ...then does the same for the can below.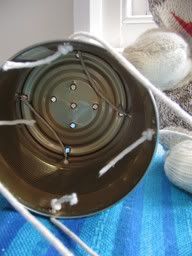 Finally, Doggo cuts two more lengths of string and knots the ends into the top of the uppermost can to create two loops for hanging. Then it's hammer time! With his tiny hammer he smashes that polystyrene to smithereens!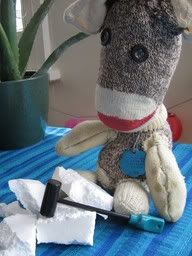 Doggo soaks the bulbs and roots in water for a couple of minutes. That water seems to be giving Doggo the fear. Uh-oh. I hope he's not about to go Cujo on my ass!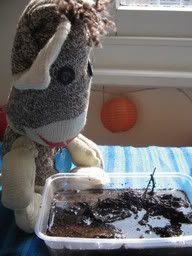 Doggo puts a few polystyrene chunks in each can, and fills them 3/4 full with compost.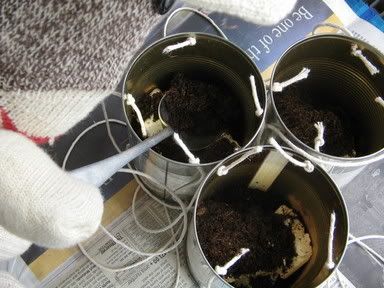 He bravely gives the compost a good watering, jams in those roots and tops up with extra compost.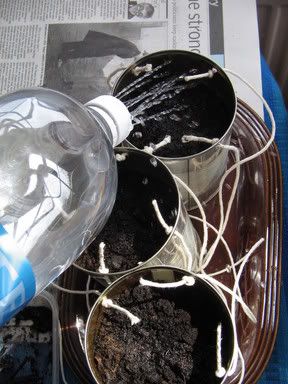 Without further ado, Doggo hangs the finished planter on its hook in a sunny window. Ta Da!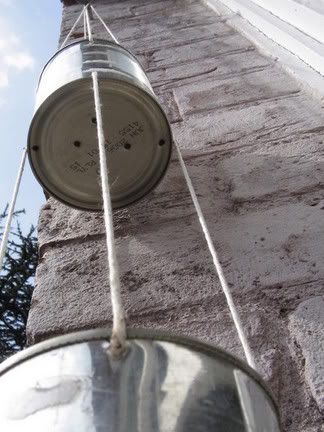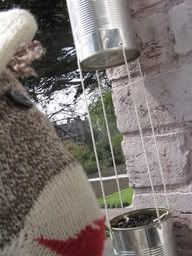 Good Boy Doggo!